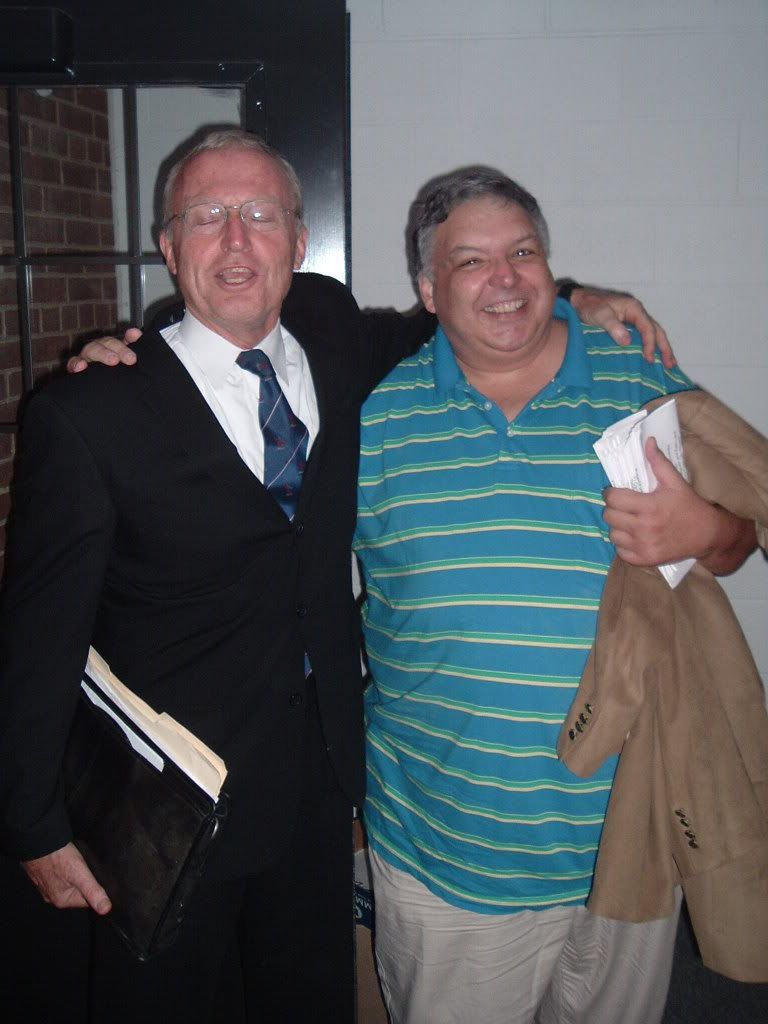 County Executive candidates Robin Ficker and Robert Fustero talk about their lengthy history together in County politics at the Forum for Low-Income Housing in Bethesda.
The
double-header
I promised earlier this week just happened. And, let me tell you, this is the first time I got home from Bethesda in forty minutes - and
I took the long way home
.


This evening, I was led by some members from the East Silver Spring Civic Association and Silver Spring/Thayer Opposed to the Plan on a tour of East Silver Spring, where I got a pretty sobering look at what exactly the MTA wants to build there.

After that, I went to the Forum on Affordable Housing in Bethesda, hosted by the Catholic Archdiocese of Washington. I'll be honest - I was more interested in meeting the candidates than the actual content, even though as an architecture student I'm interested in housing the masses.

So: Chuck Floyd made eye contact with me; Ike Leggett shook my hand and then blew me off; Steve Silverman's campaign manager was a little upset by my portrayal of him. But I did get to talk to both Robin Ficker and Robert Fustero - and, I have to say, I truly admire what they do. And they're easy to talk to. If I could have gotten a word in with Ike Leggett, I wonder if I could've talked to him about those emo kids who hang out in Downtown Silver Spring.

I will talk more about all of these things in the morning. Time to rest, think about the issues, and dream of those apartments IKEA builds in Europe.