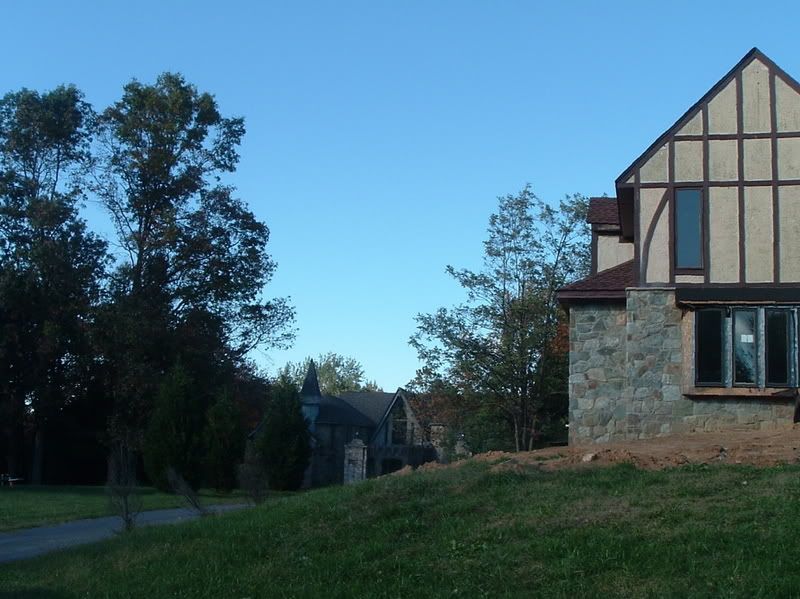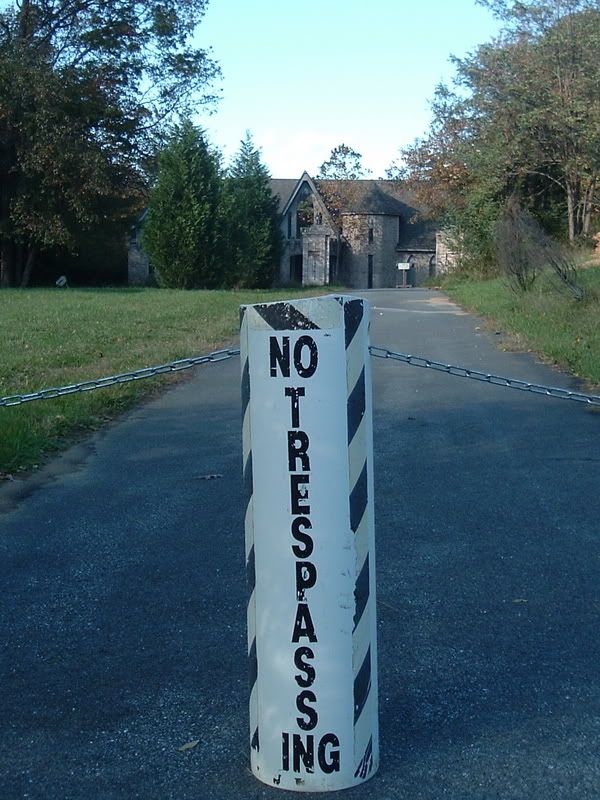 I drove up from Just Up The Pike School-Year Headquarters to take a few pictures of the
East County Castle
last week. (See more pictures
here
and
here
.) It doesn't look so intimidating now behind another, even more
half-timbered
house.
I wonder if you really can fit that moat in there without pissing off the neighbors - that is, unless the turrets have already
caused an uproar
like one house in Alexandria has recently.
(NOTE:
My camera literally died after three shots, so my apologies for the lack of
boudoir
photographs . . .
)