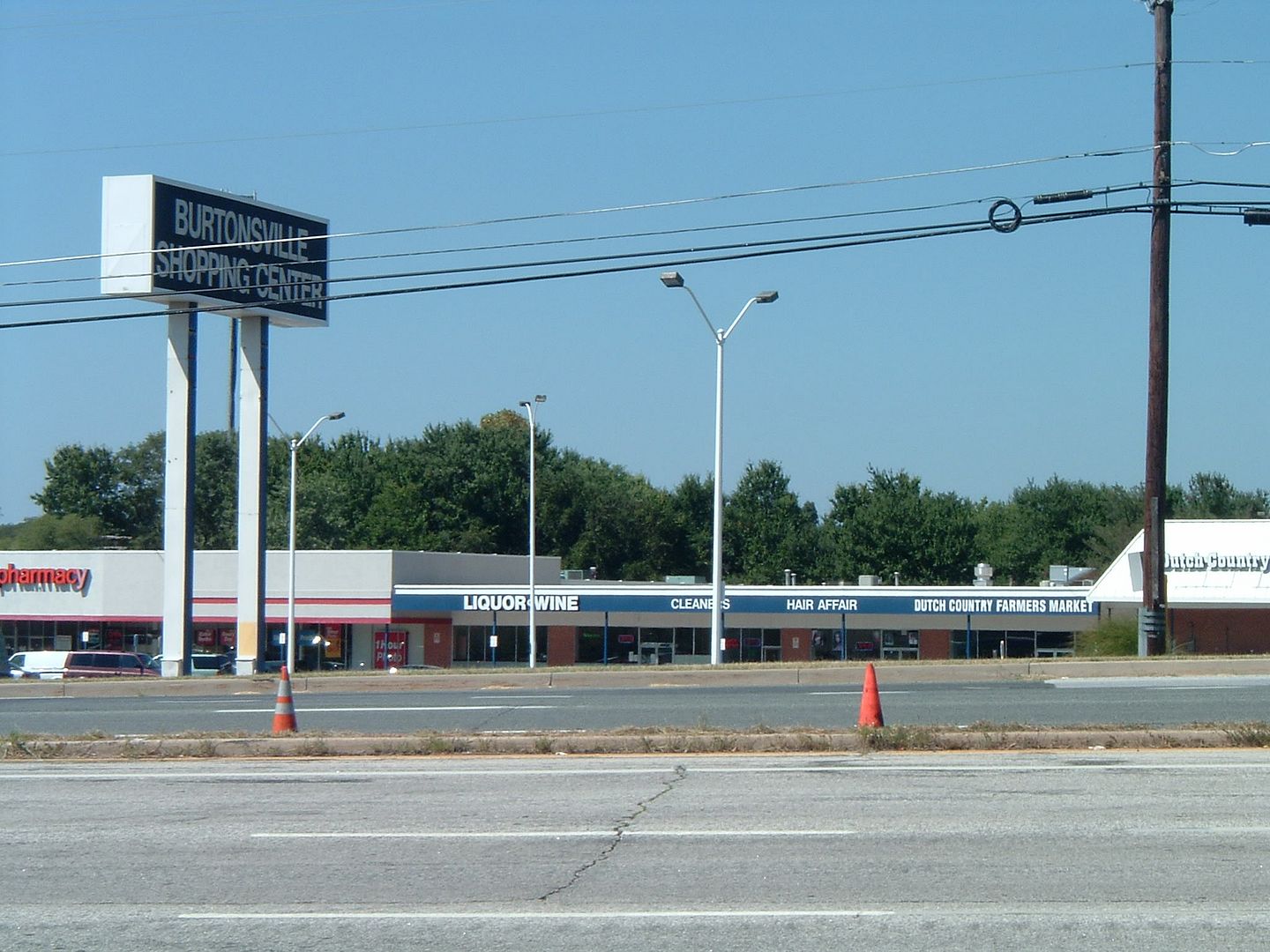 "This is the closest thing we have to a town square." - Shelley Rochester, activist
MORE UPDATES: The Amish Market could move to Upper Marlboro: check it out.
With plans to redevelop the forty-year-old Burtonsville Shopping Center
(pictured)
- but without the locally revered Dutch Country Farmers' Market - the
Post
has declared "
Twilight for [the] Amish Market
." Or have they spoken too soon? I have word that a local landowner has been working with the market to keep this Burtonsville institution
in
Burtonsville. More info as it comes along . . .
UPDATE:
The potential loss of the Amish Market has gotten attention from across the area.
DCist
, already smarting from the fire at Eastern Market, sends its
condolences
to Burtonsville; meanwhile,
Columbia Talk
and
Rebuilding Place in the Urban Space
consider luring the Market to their own communities.
As for staying in Burtonsville: the owner of a site
behind Route 198
has approached the County, developers and the Market about re-locating the Amish Market there. The property is about an acre in size and would be accessed by the
Burtonsville Access Road
, set to start construction next year.
While the new property wouldn't give the Amish Market visibility on Route 198, it would hopefully continue to provide East County with the community center and quality fried chicken we've enjoyed for the past twenty years.