"We may just sort of muddle along for four years" - Steve Silverman
Is Steve Silverman (
pictured, left
) suffering from sour grapes? In what appears to be the
only post-election piece
on the former County Executive candidate, Silverman says he is "disappointed" to have lost because Ike Leggett's
promise to slow growth
could mean less funding for schools and roads from the developer impact tax.
Surely, we must have other means of running the County than off of taxes. I mean, there are property taxes, income taxes, sales taxes - a gas tax! We'll be fine without Mr. Evil Developer
setting aside land for a school
or something sinister like that.
But, honestly, I'm growing less and less worried about Montgomery County's return to the Stagnant Nineties with each day. Over here in College Park, Just Up The Pike's headquarters during the school year,
new developments
, like the recently-completed
University View
apartment building (
pictured, background
), are being rammed through a rather skittish City Council nearly every day.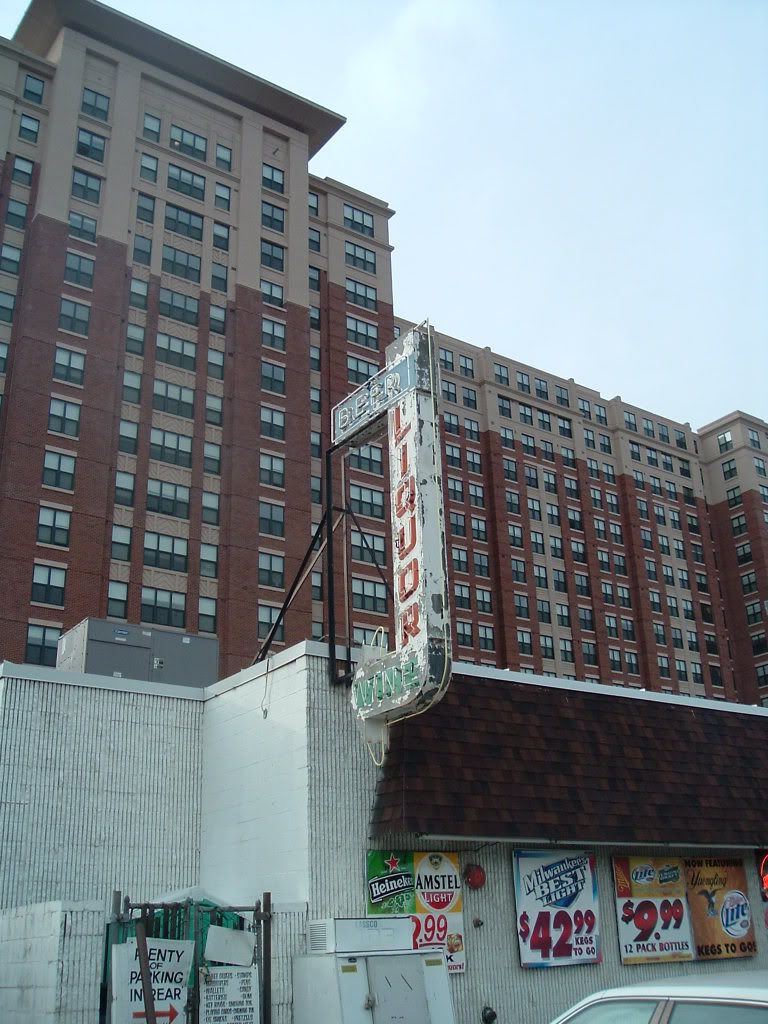 In neighboring Hyattsville, construction is underway on
University Town Center
, a Downtown Silver Spring-esque development that will have
street names
such as America Boulevard and Freedom Way. There's even a "Rethink College Park"
blog
, whose editors I had the chance to meet on Wednesday, devoted to the revitalization of the city.
Yes, if there is any anti-growth sentiment in College Park, it either moved to Montgomery County to join
the Neighbors
or, in the case of the liquor store in front of the View, is holding out for all its worth. Nonetheless, I believe Hyattsville/College Park will easily become the new Silver Spring. Take my word for it! Our new NIMBY government might be a good thing - for Prince George's County.