WITHIN THE WEEK:
I'll talk about what I consider to be
The Worst New Development In East County
.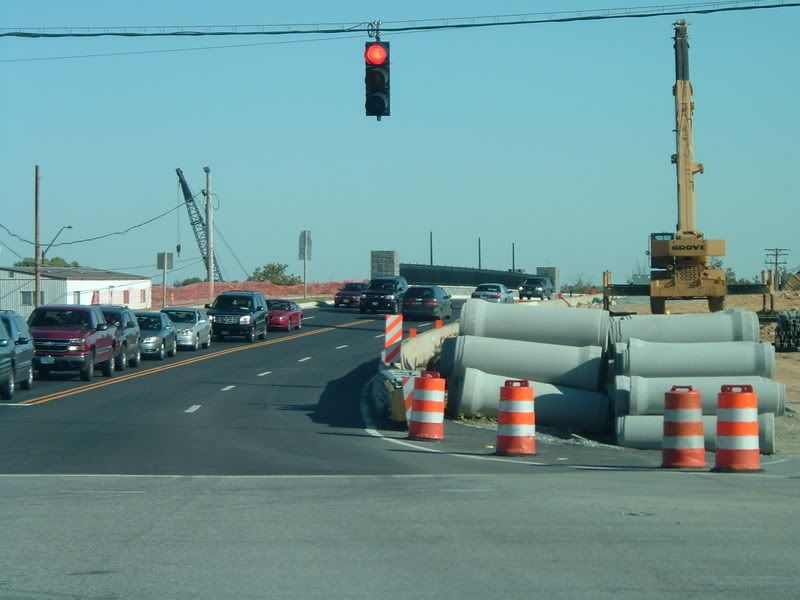 A BRIDGE FOR BRIGGS CHANEY:
Another milestone for the
Briggs Chaney Road/US 29 interchange
, set to be completed this winter: the bridge is almost finished! You can already see the swanky "pseudo-stone" facing also used on the Cherry Hill Road bridge. Only a few more months and construction on The Pike will be done . . . for now.
EAST COUNTY CASTLE:
Silver Spring, Singular
alerted us to this
castle
for sale on eBay. According to the ad, it's located somewhere in "North Silver Spring," but there's no address. I have a hunch that this house is located on
Edfinn Road
in Fairland. I'll see if I can corroborate that with some
evidence
. . .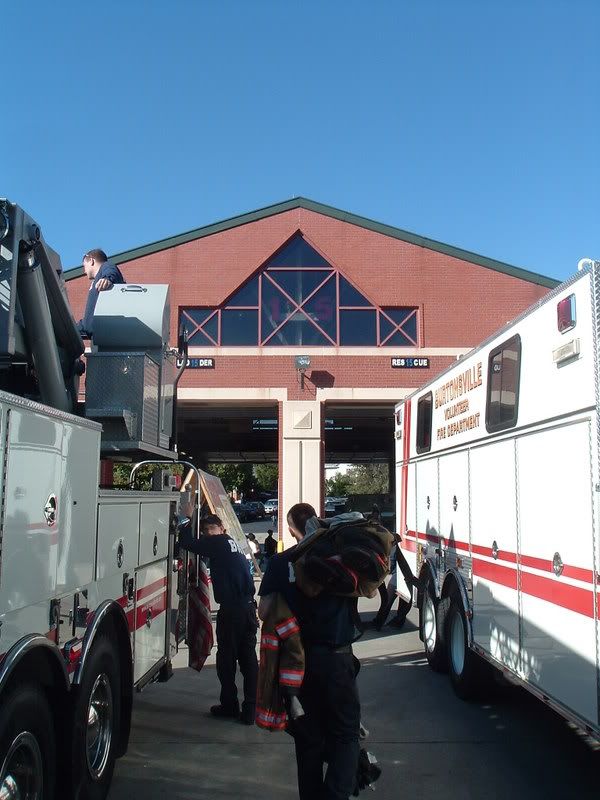 MOON BOUNCE BOUNCERS:
The
Burtonsville Volunteer Fire Department
held an open house Sunday at their firehouse in
what is actually
Silver Spring. I brought my brother, who is young enough to still be considered "cute," to climb atop the fire trucks, meet the wildly enthusiastic firefighters, and jump around in the moon bounce, which was guarded by a pair of pint-size "bouncers" (ha, ha, ha). They wouldn't have allowed my brother in had one of the mothers not intervened.
Speaking of my brother - he's currently a student at
Galway Elementary
, which has been holding a series of
meetings
to discuss the forty-year-old school's renovation, scheduled to take place in 2009. I have the plans; hopefully later this week I'll have renderings, and I'll put up a post about that.