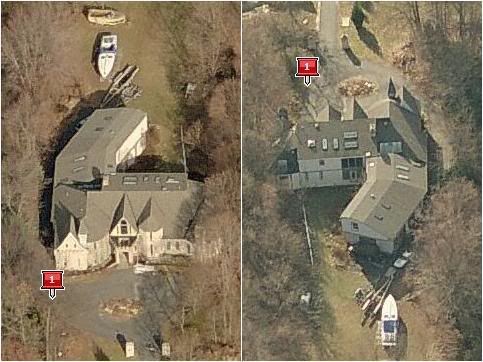 With a little poking around on
Windows Live Local
, I found the
forty-five room castle
that
Silver Spring, Singular
discovered on eBay this morning.
Check out this
bird's-eye view
of the "East County Castle." It's actually located on
Martello Drive
in Fairland, which is a couple of blocks north of
Edfinn Road
. Talk about an excellent location - this is a
$3.4-million-dollar house
within spitting distance of Briggs Chaney Plaza and the Auto Park. It's also a block away from the future
InterCounty Connector
.
Worst of all, however, you would have to furnish the
proposed moat
yourself. Talk about a bad deal . . .