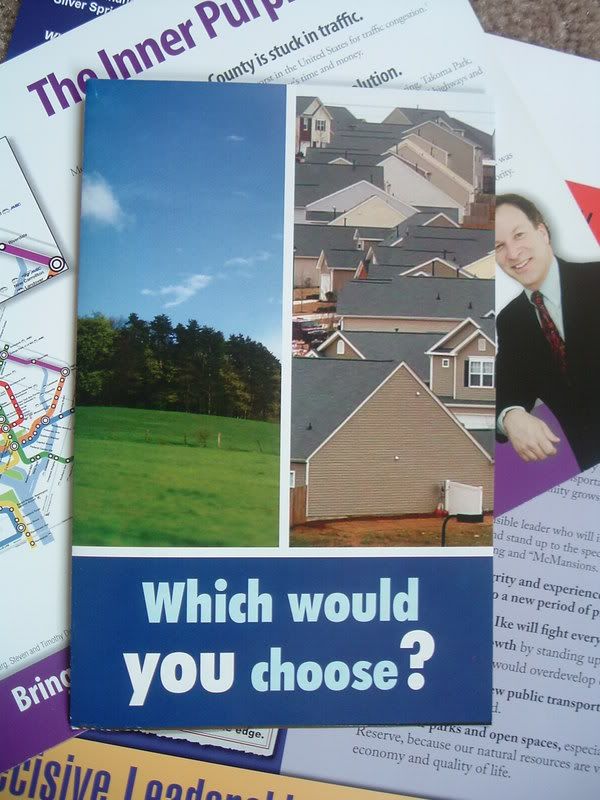 MetroQuest
is a new "scenario-planning" program aimed to help communities better plan for their future by showing the eventual outcomes of today's planning decisions. It's the kind of thing that I spoke to
Marilyn Praisner
about a few weeks ago - making the planning process clearer and more accessible to a public that doesn't have the time to go to lots of meetings or charrettes but still wants to have a say.
So far, MetroQuest has only been implemented in Canadian cities, including Edmonton, Calgary and Vancouver, but it is now being introduced to some smaller American cities as well.
To get a feel for MetroQuest, check out the "scenario animator" they've created for the
City of Guelph
, a suburb of Toronto. (Don't laugh at the name. I have family in Guelph.) It's very, very straightforward - the program asks you six questions and creates a growth scenario from it. This tool could be indispensible in helping Montgomery County residents get a feel for our county's future.