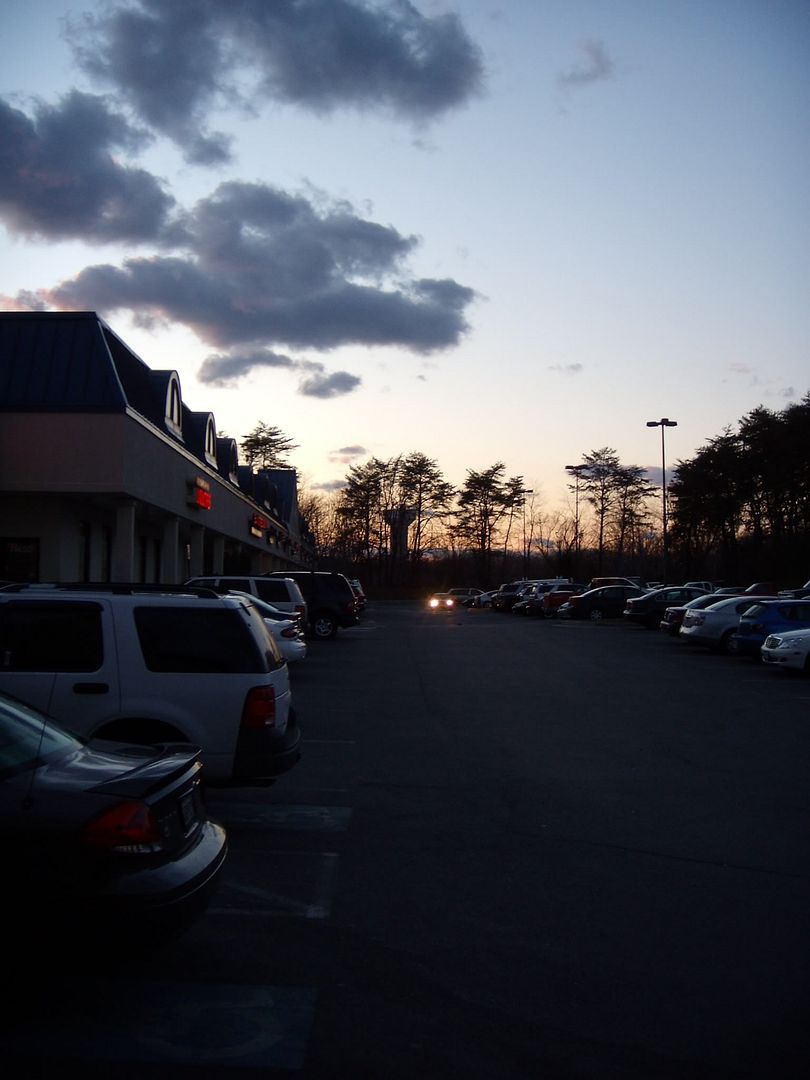 To commemorate the end (for now) of the "
County Government Head-to-Head Tour
," I've done a little cleaning up of the sidebar and replaced the background. What you're now
looking at
is sunset at the
Maryland Farms Shopping Center
, on Cherry Hill Road straddling the County line.
By "for now," I mean that our adventures in Rockville are not quite finished. An appointment has been made to
meet with
Roger Berliner (D-Potomac) again . . . in June. So look out for that! Summer means a lot of things for
Just Up The Pike
, namely more attention to the blog, and I'm looking forward to being more involved in it.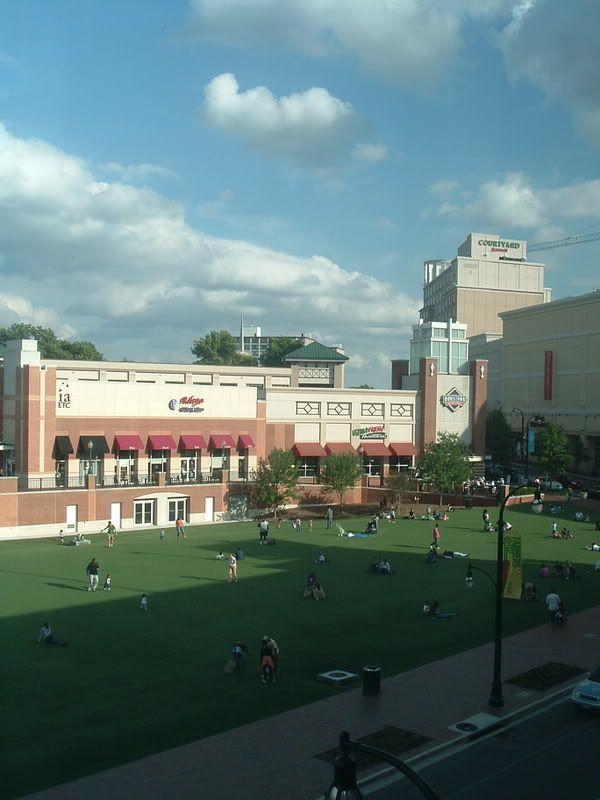 ANYWAY: There's been
much
talk
over
the past several months of what will happen to our beloved "the Turf" in Downtown Silver Spring. A lot of the discussion has been sparked by
Finding Our Turf
, last summer's documentary about the field produced by the Silver Spring Youth Collaborative. I've been anxious to see it - and now everyone can, because it's been made
available online
. (Thanks,
Internet Archive
!)
There's also
a poll
for what you think should be done with the "Veterans' Field" area. Take a second to cast your vote! Who knows - this might actually convince a few people in Rockville that Turf is the way to go.