UPDATE: Councilmember Leventhal asked us to clarify what he said in the e-mail printed below. "The purpose of my e-mail was not 'to support pushing the date back' as I have yet to decide which date I prefer," wrote Leventhal in an e-mail to JUTP. "I was sincerely trying to get my constituents' input as to their views and to describe fairly the two different proposals before the Council."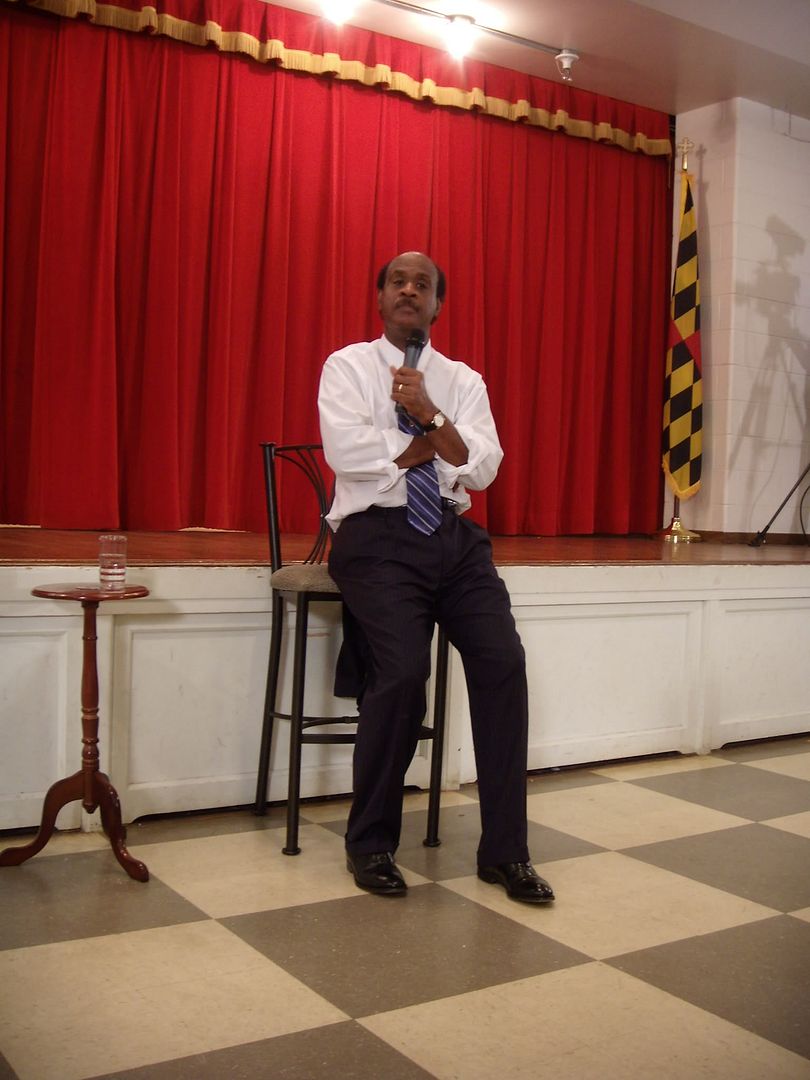 Tell County Executive Ike Leggett what's on your mind at tonight's Town Hall Meeting in White Oak. The show starts at 7:30pm at White Oak Middle School on New Hampshire Avenue.
I never seem to be able to go to these things anymore, which is too bad. Leggett's Town Hall meetings have always been
a great opportunity
to meet people in the neighborhood, scrounge up new story ideas and, of course, to watch our generally amiable County Executive verbally spar with his loving constituents.
ALSO: We've already got
four candidates
in the District 4 special election, but no actual date for the vote, due to a fight between MCPS and the Board of Elections over
whether to hold it during the school system's Spring Break or later
. The County Council will try to set a date during their session Thursday afternoon and, in the meantime, Councilmember George Leventhal (D-At Large) sent this e-mail out asking District 4 residents to support pushing the date back:
. . . All involved agree that the primary election must be held in April and the general election must be held in May. The controversy revolves around the date of the primary election and whether or not it should be held on a day when school is in session, since many schools are used as polling places. Because the only day schools are closed in May is Memorial Day, any general election must be held while schools are in session and there is no controversy over either date proposed for the general election.

The Board of Elections has proposed to hold the primary election on Tuesday, April 7 and the general election on Tuesday, May 12, and Councilmember Valerie Ervin has offered a motion to support the Elections Board's proposed dates. You can read Councilmember Ervin's press release explaining her motion here. However, April 7 falls during the Montgomery County Public Schools' spring break, which means that many families may be out of town. While voters would, of course, be permitted to utilize absentee ballots, voter turnout may suffer.

Council President Phil Andrews has proposed a primary election date of Tuesday, April 21 and a general election date of Tuesday, May 19. Holding the primary on April 21 when school is in session may maximize the number of people who will vote; however, two concerns have been raised: (1) parking lots will be full and voters will be unable to park; (2) security at schools, particularly elementary schools, will be compromised if a large number of people are allowed to move freely in and out of the buildings . . .
Which makes more sense? Having the vote while school is in session, possibly disrupting classes but making it easier for parents to turn out, or doing it over Spring Break, taking advantage of all those empty schools while losing all the voters who chose to
hit up Cancun
instead? (Remember, now that Obama is president, young people
actually enjoy voting
.)