I'm doing what I do best - long features - so watch out for the following pieces: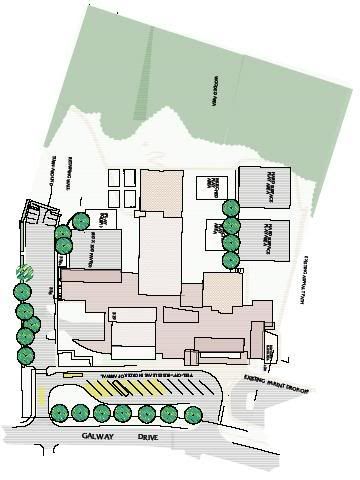 MONDAY & TUESDAY
: I'll be talking about the schools. On Monday, I'll look at how the
Northeast Consortium
's attempts to engineer diversity in East County high schools has been hurting students' ability to attend the school of their choice.
On Tuesday, I'll be talking about the renovation of
Galway
, one of the County's largest elementary schools (
pictured
).
WEDNESDAY
: I'll be re-capping County Executive-elect Ike Leggett's
town hall meeting
in Chevy Chase the night before. My explicit purpose for this trip is to see what Leggett will say about the Purple Line in front of its biggest opponents. I think it'll be fun!
THURSDAY
: While
Save Our Seminary
held
a guided tour
of the Forest Glen Seminary this weekend, I went out to see the
redevelopment
of this historical landmark for myself and took lots of pictures. How is this child's playground growing up? You'll find out.
Of course, you'll also get all the normal news and gossip that all blogs are dependent on. I feel this method gives me a better focus, however - another step in making
Just Up The Pike
a
better blog
.