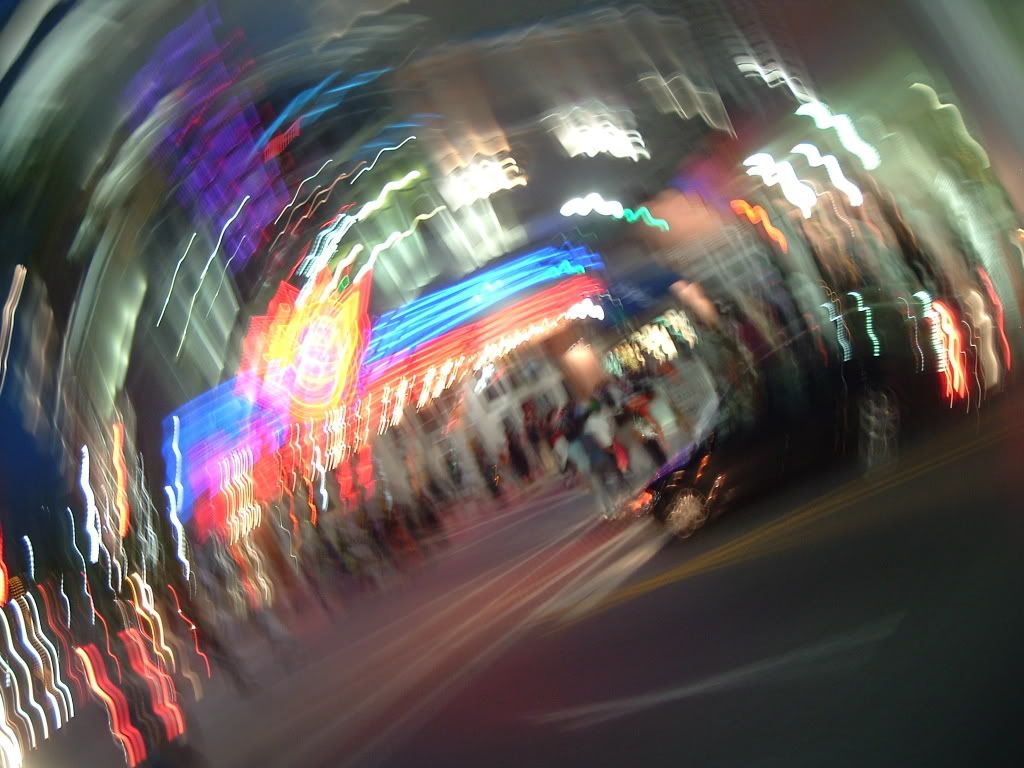 I just wanted to riff on this ridiculously long discussion on Silver Spring, Singular about noisy theatre patrons at the Majestic:
Says the
2000 U.S. Census and 2005 Census Update
:
- The combined Black/Latino population in Silver Spring has been stagnant for the past five years, at roughly 50% of the population. Thus: the increase of noisy movies cannot be blamed on an increase in the minority population.
- The median family income has gone up from $60,631 in 2000 to $64,973 in 2005. The median home value has increased from $187,300 to $425,100. Thus: low-income people cannot be blamed, but the yuppies can.
- The median age in Silver Spring has gone down from 34.2 years in 2000 to 33.3 years in 2005. Perhaps it is the kids' fault. (I'm sorry.)
What is true, but less scientific: The
Olney 9
sucks. The
Loews Cineplex 11
at Wheaton Plaza sucks. The
Loews Centerpark 8
in Calverton sucks. The ticket prices are high. Only one of them is Metro-accessible. Olney is predominantly-white; Calverton and Wheaton are not. But all of them are poor movie-going experiences.
The
Majestic 20
is new. It's in a nice shopping complex and Metro- and bus-accessible. The screens are big, sound amazing, seating superb, and people will gladly pay $9.50 for a ticket. Most weekend showings sell out.
The fact that lots of people go to the Majestic alone suggests it's going to be louder. That's just what happens when a lot of people are in the same room, even at a movie. I saw
Fahrenheit 9/11
in a sold-out show at the
AFI
. People were yelling at the screen! Does it make a difference if they're yelling at President Bush or at Johnny Knoxville (from
Jackass
)?
If there's a problem, it's the staff. They're hard to find at the Majestic, and those you can find have different interests. I recall going there a couple of summers ago and the ticket-taker, who was white, demanded that some black teenagers in line empty their bags in front of him. Intimidating kids: that's the way to keep noisy people out of the theatre.
It's not a race or a class or an age issue. Some people just make noise at the movies, and if it bothers you, you can either go home or tell them to be quiet. There is no need to take prejudice to the movies with you, especially not in a place like Silver Spring. We're supposed to know better.