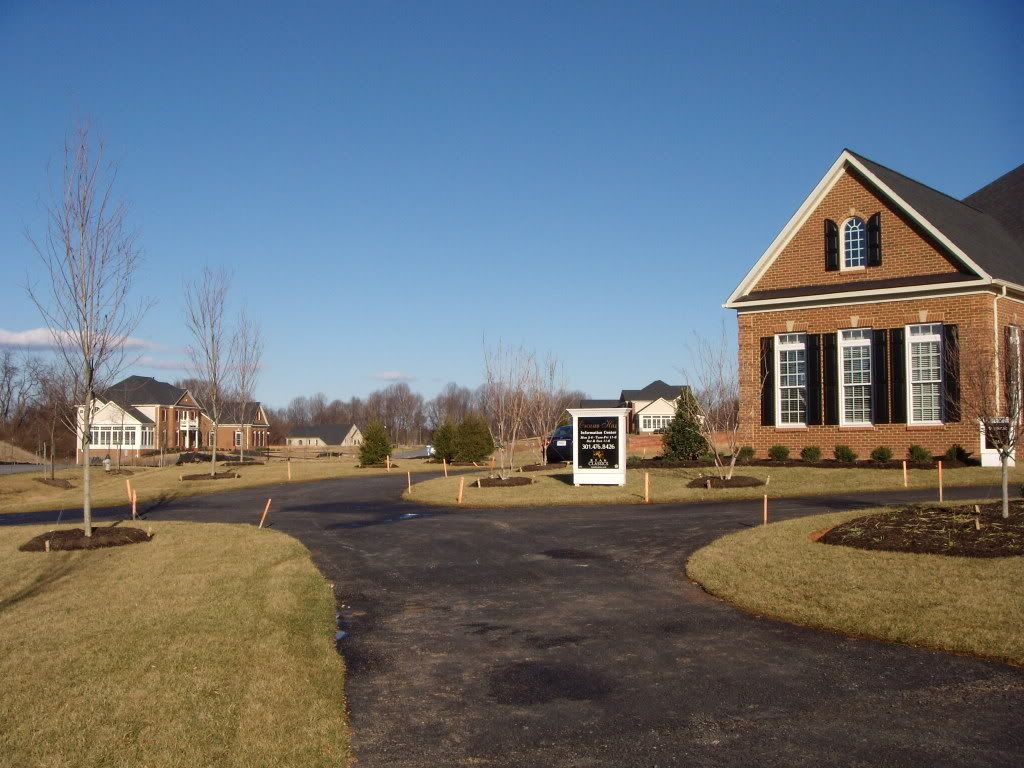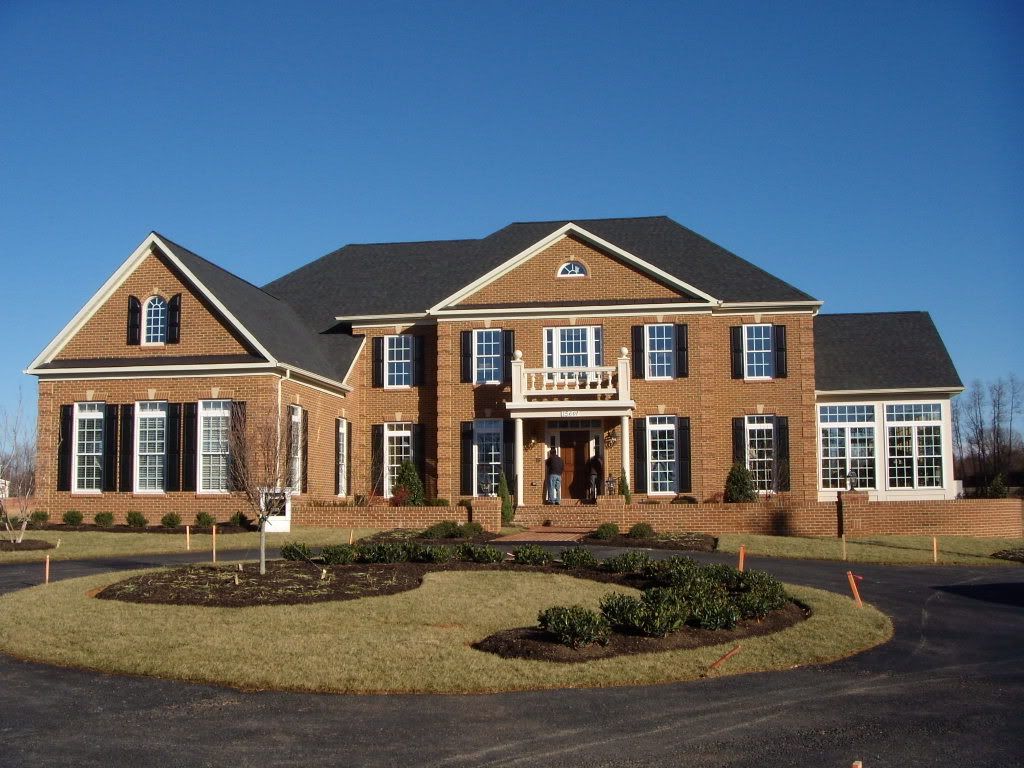 These cookie-cutter castles are located in
Orchard Hill
, a new Ryan Homes subdivision down the street from Blake High School. The website shows three models, but only one's been built so far. This was going to be a
Model House Review
, but the house was locked when I came by at 2 on a Monday afternoon. Oh, well. I dig the "bombed-out" look of the landscape. It's very charming.
ANYWAY: Perhaps I'm being too hard on myself, but I feel a little lazy for the lag time between meetings on the "
County Government Head-to-Head Tour
" and when I actually get around to discussing them. Between snow storms dicking around with the daily pace of life (how about that six-day weekend, Montgomery County Public Schools?) and the usual rush of life at school, it's hard to keep deadlines.
Nonetheless, TUESDAY we'll hear from
Ike Leggett
, on THURSDAY we'll hear some more from
George Leventhal
, and in between we'll probably make fun of
Amy Kostant
again. (I kid, I kid.) In the meantime: check out this
new line of Barbies
made "just for" Montgomery County!