NEXT WEEK: The County Government Head-to-Head Tour finally comes to an end, including chats with Marc Elrich, Roger Berliner and Duchy Trachtenberg.
LOCAL COLOR IN SILVER SPRING: A few kids make off with a shopping cart full of goodies last December. Clearly, no one thought to swipe a belt . . .
Last week,
Rethink College Park
giddily
reported
that the University of Maryland has selected developer
Foulger-Pratt
to remake
East Campus
, a collection of service buildings and dormitories past their prime at
Route 1 and Paint Branch Parkway
in College Park, with two million square feet of apartments, shops, and offices, completely alter the landscape of a town whose economy seems to run on cheap beer.
While the
Diamondback
, the on-campus newspaper, eagerly
held up
Foulger-Pratt's
work
in
Silver Spring
as an example of what College Park could be (as opposed to the
worst perceptions
of what it currently is), not everyone's so happy that there could be a new "East Silver Spring."
Last summer, one blogger called Silver Spring "
decidedly vanilla
," but this time, it's Richard Layman from
Rebuilding Place in the Urban Space
leading the charge
against Downtown, saying "it would be a shame if this becomes the model for development on a big chunk of land in College Park, Maryland, on land that could be used to create a true center at the heart of the city."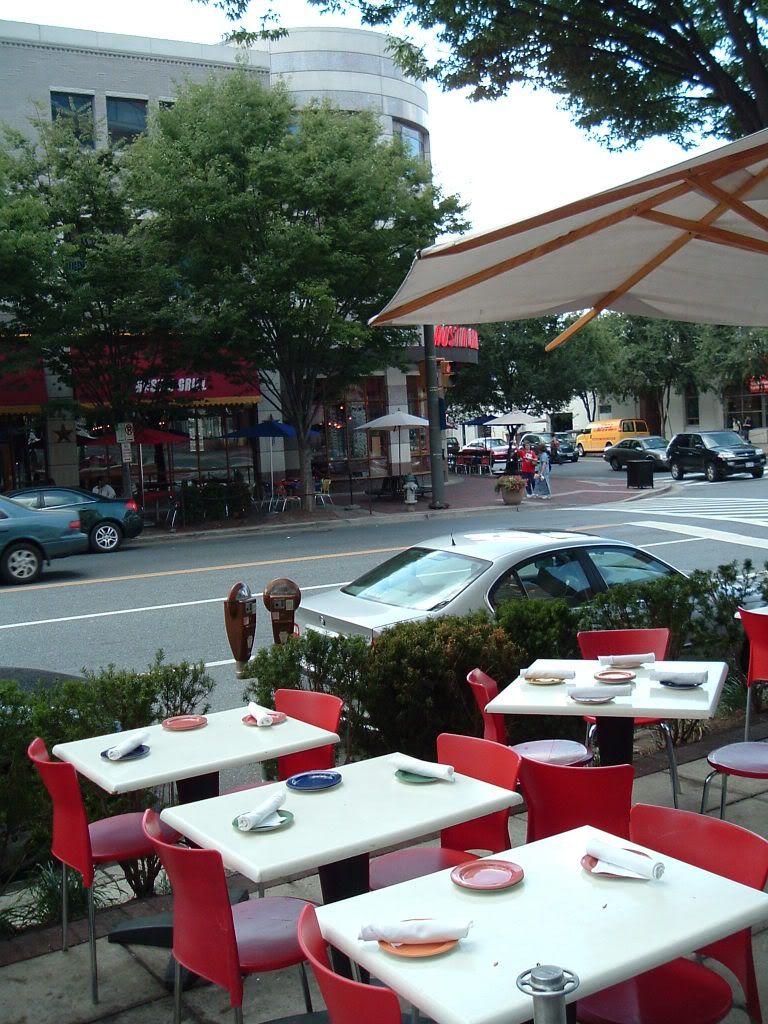 Unlike Bethesda Row, Layman says, Silver Spring fails to mix uses and create "vibrant" urban spaces. (
Rethink College Park
says the same
, but for different reasons.) Has Layman ever been to "the Turf" on a Saturday night, or to College Park on a Saturday night, during the 2 A.M. "drunken rush hour" from the bars on Route 1 to the dorms on campus? Both places prove that you don't need sidewalk cafes serving twenty-dollar tapas to put people on the street.
SILVER SPRING ON FOOT

| | |
| --- | --- |
| 1986 | 2004 |
| | |
| Silver Spring Metro Plaza, Trizec Properties. Sleek and modern, this pedestrian street screams "skater's paradise," but that's been prohibited. Not that anyone's welcomed here: even the office workers five floors above don't show up here at lunch time. | Downtown Silver Spring, Foulger-Pratt. Twenty years of bad design have finally yielded Ellsworth Drive, a street lined with flashy chain stores and fake building fronts. Sure, it's fake, but at least there's other people around, and we're pretty sure they're real. |
I mean, let's not forget that Bethesda Row, developed by
Federal Realty
, is no more a real downtown than the Silver Spring is really silver. Layman's right in saying that Colesville Road's no pedestrian paradise, but I would blame that more on the Discovery Channel headquarters than Foulger-Pratt's work at the Silver Spring Metro Center. They seem to have done a good job in Downtown Silver Spring, if only for a couple of blocks. So what if it doesn't look authentic? I bet someone looked at the newly completed U.S. Capitol in 1811 and said, "man, they totally ripped off those Roman temples."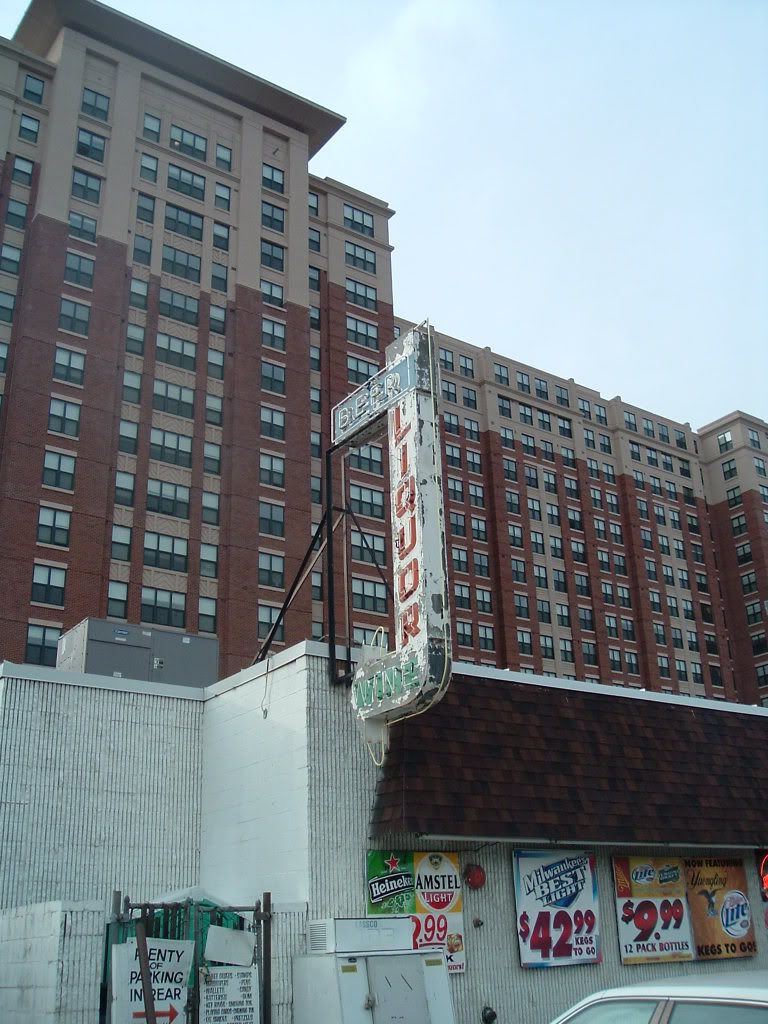 There doesn't seem to be much holding up Layman's argument other than elitism. Bethesda Row's well-heeled shoppers and diners photograph much better than the skaters and rappers battling for space on Ellsworth. And for some reason, scenes like that seem to be missing from the discussion about whether or not Silver Spring is a "real" place.
On the surface, it's all chain stores - just like Clarendon, or Rockville, or Bethesda. But underneath that is where you'll find the local flavor, and you'll still see that in College Park, even after revitalization takes hold. After all, no amount of gentrification will stop the 2 A.M. drunken rush hour.