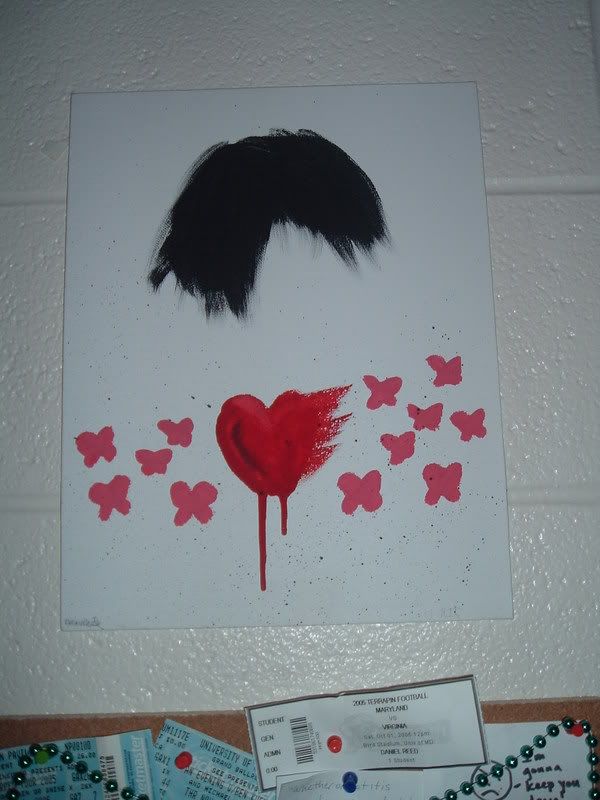 THE BAD NEWS:
Just Up The Pike
is very disappointed to announce that we (by which I mean I) missed the first-ever
South Silver Spring Block Party
, where we're [I'm] sure great fun and great food were had by all. As a blogger, opportunities to leave the house are few and far between and should be taken full advantage of. But, sadly, today was spent doing massive cleaning. I did, however, find all my old campaign mailers from last year's election. Boy, do I miss Robin Ficker.
THE GOOD NEWS:
You're reading
Just Up The Pike
's two-hundredth blog post! For nearly a year, I've been putting my two cents into East County politics and goings-on, and I'm proud to have come this far - and to still have readers!
MORE GOOD NEWS:
Check out your
Washington Post
"Sunday Source" over the next few weeks, because
Just Up The Pike
will be profiled in a story about D.C.-area bloggers in early June. Just thought I'd give you a heads-up - I got up super-early last Tuesday morning to be photographed on "the Turf," and I want as many people as possible to see my [our] pretty [read: sleepy] face.
STAY TUNED:
I'm trying to go for more than one post this week. We'll see how that goes now that I'm back home in Silver Spring (and jobless) . . .