BUT FIRST: Meet your favorite bloggers at the Silver Spring Blogger Summit this Tuesday at the Gateway Heliport Gallery; coverage of last Saturday's "Turf Town Meeting" is forthcoming.
Before he was an angry adult, comedian
Lewis Black
was an angry kid right here in East County, growing up in
this house
in Burnt Mills Knolls and graduating from
Springbrook High
in 1966. On
June 29, 2007
, Lewis Black is
coming back
to do a benefit show at his alma mater sponsored by the
Springbrook PTSA
.
Whomever made this possible should have the football stadium named for them. I mean, when I was a senior in high school, my friends tried to get Lewis Black as our graduation speaker (after all, Blake's in his hometown, too), but that fell through pretty quickly. (Ditto for Johnny Depp, our alternate.)
Now that Springbrook alumni/staff/parents/seniors have gotten seats, you (The Public) can as well: tickets for Lewis Black's homecoming cost $45 and can be ordered
here
(warning! PDF file)
. Is that worth the money? Hell, yes. I will see you there.
Here's the rest of what's happening in East County this week: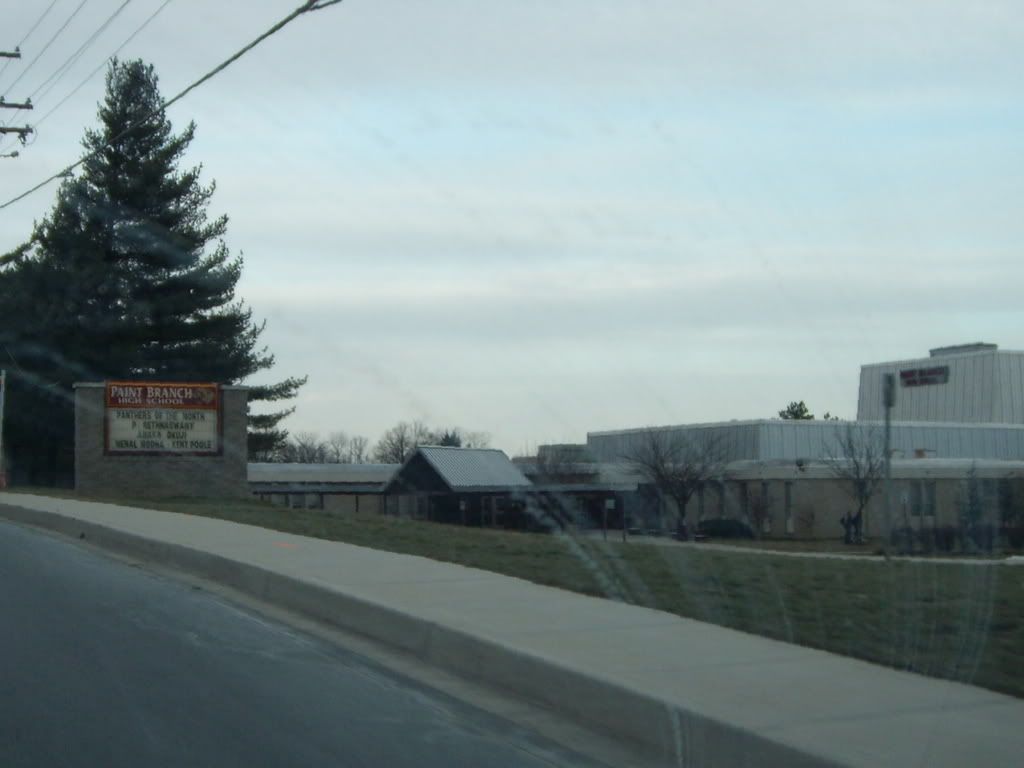 GET YOURSELF INVOLVED:
Citizens Involved
, the "
East County umbrella group
" that includes only Burtonsville, Spencerville and Cloverly, will be meeting at
Paint Branch High
this Wednesday at 7:30 pm. All three State delegates and State Senator Rona Kramer will be in attendance to discuss the Burtonsville Town Center among other issues.
THE ARTS vs. DIVERSITY:
"Choice" returns to the Choice Process for
Northeast Consortium
high schools as eighty-five percent East County eighth-graders
have been accepted
into the East County high school of their choice. This comes after several years of
dicking around with socioeconomic quotas
that steered some students away from the arts signature program at
Eubie Blake High
, perceived as being "too white," in the name of giving the school a more diverse population.
NOW, IF ONLY I COULD MAKE MONEY DOING THIS:
A
Just Up The Pike
photograph
appeared
in
Transit-Friendly Development
, a newsletter about Transit-Oriented Development published by Rutgers University.