BUT FIRST: Why isn't Downtown Silver Spring good enough for some urban planners? Read more.
The sixth stop on
Just Up The Pike's
"County Government Head-to-Head Tour."
Upon first glance, Marc Elrich, Montgomery County Councilman (D-At Large) seems a little intimidating. He's very quiet and reserved, but with a presence that seems to fill a room, noticeable even in his tiny office in the County Council building. The first few minutes of our meeting are all business - hand shaking, card exchanges, an explanation of what I was here for.
"I'm not sure if you've read Just Up The Pike before," I begin -
"I've read it. I read blogs," Elrich says, as all county councilmembers take to saying now. (He did, during the campaign, keep one himself, called
El Blog de El-Rich
.) He notices the buttons on my messenger bag. "Have any good buttons?" he asks.
I'm a little thrown off. "Just for bands," I mumble, a little embarassed that the County Councilman wants to know about my interest in the band
Something Corporate
. "I'm always looking to see good political buttons," Elrich adds. I think of the Kerry-Edwards pin lying on my desk at home. Was that a joke? It didn't feel like one.
At first I wondered if I'd caught him at a bad time. It was 2:00 on a Tuesday afternoon - our meeting was scheduled for 1:30, but the receptionist explained to me that an emergency budget meeting had just been called, and I'd caught catch councilmembers
Valerie Ervin
and
Nancy Floreen
on their way in.


Floreen takes a second to sit down with me. "I have something to tell you about the Annual Growth Policy," she says. "The annual growth rate has been less than one percent."

"Over the last year?" I ask. "No. For a long time," Floreen says.

One percent growth? How would Marc Elrich respond to that? Former city councilman for Takoma Park, dubbed "Berkeley East," memberships in a litany of environmental groups, according to his biography, a campaign for County Council run on limiting developer influence - Marc Elrich is, to many, the new face of slow growth in Montgomery County, as much as Ike Leggett himself.

"I'm very happy" with Ike Leggett's new budget, Elrich says. "He sets the right tone. It's hard . . . to recast a budget for an entire year. He took a very conservative approach." Conservative's not a word you hear often around Takoma Park, but for Elrich, it's just what Montgomery County needs right now. "We're really facing some long-term costs," he continues. "Development brings you revenues, that's fine, but it also brings you liabilities."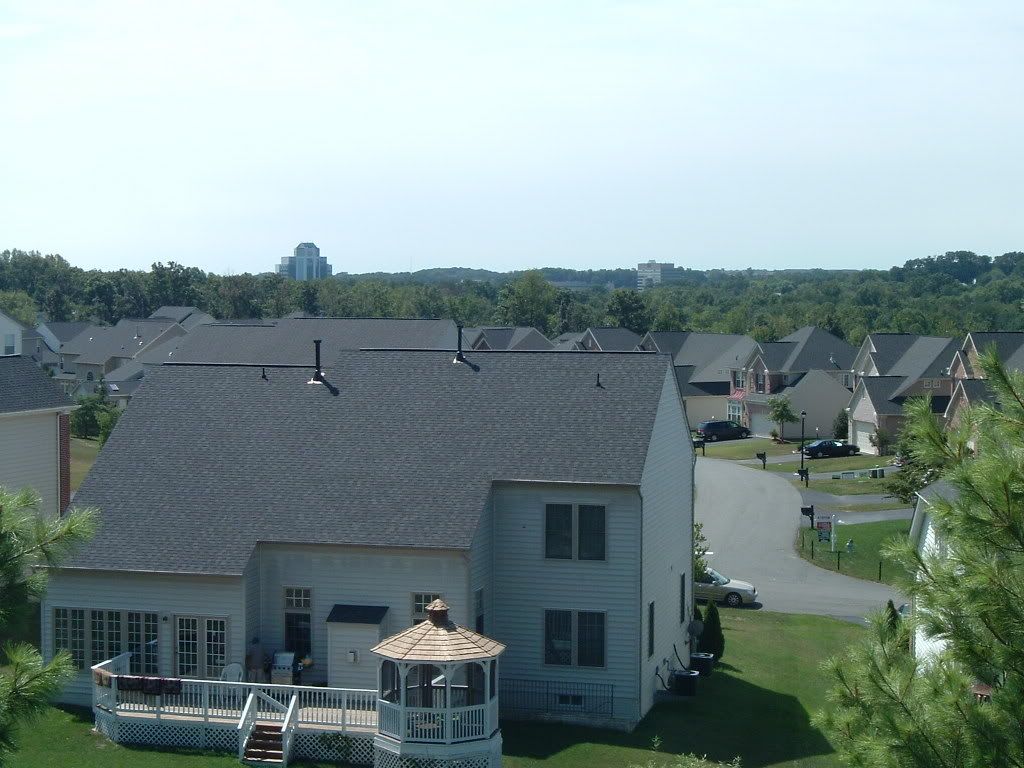 "[Moratorium] was a word used by the press and developers to start a panic and scare people."
I don't really have to ask whether that less-than-one percent growth Nancy Floreen mentioned is too much for Elrich, whose campaign signs carried the words "DEVELOPER FUNDING" with a big slash over it. But as Marilyn Praisner and Ike Leggett have insisted before him, what happened last December was not, in fact, a "moratorium."

"We never proposed a moratorium," Elrich says. "It was a word used by the press and developers to start a panic and scare people." But as Valerie Ervin noted, Elrich and Praisner (who first proposed the not-moratorium) both "gutted" the original proposal. "I listened to

hours

of developers' testimony and came back with some modifications," Elrich explains. "When you first prepare something, you put it on the table to discuss it. If I'm not going to be serious about public input, why bother having a public hearing?"

And why shouldn't he be serious about anything? The County's facing some tough times ahead. "We're really facing some long-term costs" in the future, Elrich laments. "We're building the first fire stations since 1981. [We] never collected enough money to fund the infrastructure." The road situation is no better. "All [planners'] projections suggest things are getting worse," he continues. "If I told you 'things were getting better,' you'd expect it to get better tomorrow. We shouldn't be simply planning for things to get worse."

Marc Elrich's ideal for Montgomery County couldn't be described as worse - or better, for that matter. When asked about what he'd like to see forty years from now, he responds, "That's really complex. Like, woebegone comes to mind." Creases form in his forehead. "I'd like to see a county where our kids are reasonably successful in school," he continues. "Having communities that are safe and people want to live in . . . being able to find work within a reasonable commute . . . dealing with the transportation system so we don't continue to slide into gridlock."

Note the repetition of "reasonable." Marc Elrich doesn't make the sort of big promises for Montgomery County that gets other politicians in trouble. In fact, if Elrich had a grand vision for the County, maybe it's of a place where grand visions take a backseat to pragmatic governance, the sort for which Montgomery County's become famous for over the years.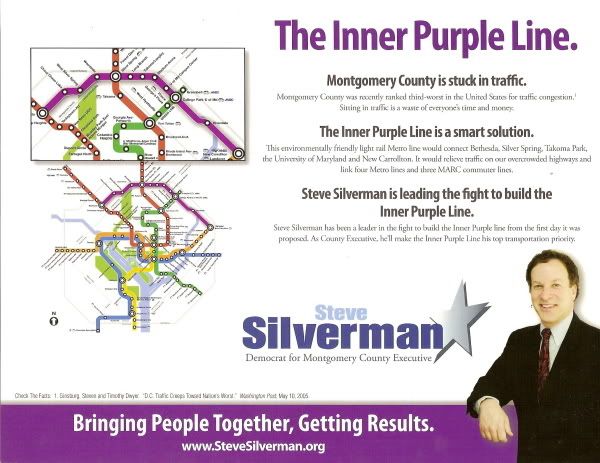 "You come in with ideas . . . but you don't come in with all the information."
But that isn't what our elected officials have been doing lately. "People say 'well, growth's just gonna happen' . . . but it's not like we can't manage it better," he says. "When it's something [people] wanna do, they're powerful. And when it's something they don't wanna do, they're powerless."

Because of that mentality, our elected officials have been making a lot of promises they may not be able to keep, especially in regards to transportation. "Legislators are gonna be very reluctant to give us ICC, CCT, the Purple Line, the $500 million that Metro wants," he insists. "The State legislators say 'Montgomery County just did off three billion dollars [the cost of the ICC alone] . . . they're not getting anything else.'"

"I'd like to ask [Governor Martin] O'Malley, 'How much money are we really gonna get?'"

"We oughta prioritize the two rail projects over the ICC," Elrich proposes. "The purpose of the ICC is going to be undermined by the way the ICC is funded," referring to the high tolls that may be charged on the highway, sending drivers back to local roads and exacerbating traffic. Meanwhile, he says, "it's just gonna open up that part of the County to still more development."


"I think we're far less successful than we say we are."
The frustrations of local politics have certainly taken a toll on Elrich's daily life over the past few months. When asked about how many engagements he has on a normal day, Elrich responds, "I can't even average them. My weeks seem endless, and my weekends do too. Dale [Tibbitts, his chief of staff] will show me my schedule, and I'll say, 'what have you done to my life today?'" It's a far cry from his days of teaching fifth grade at Rolling Terrace Elementary School in Takoma Park. "Being a teacher, there's something satisfying every day, and that doesn't happen here," Elrich says.

"I think we're far less successful than we say we are," Elrich notes. Living in the county for nearly a half-century, he's seen us go from bedroom community to economic powerhouse. To him, it's clear that we have a long way to go in becoming the kind of all-inclusive, supportive community we appear to be. While big promises may not be his style, Marc Elrich remains committed to making that ideal a reality.

But, before I go, he has one more thing to tell me: "For the record, I have yet to have a NeighborsPAC meeting," he says. "Lots of developers, no NeighborsPAC."